Flight1 Cessna 162 SkyCatcher (FREE!!!)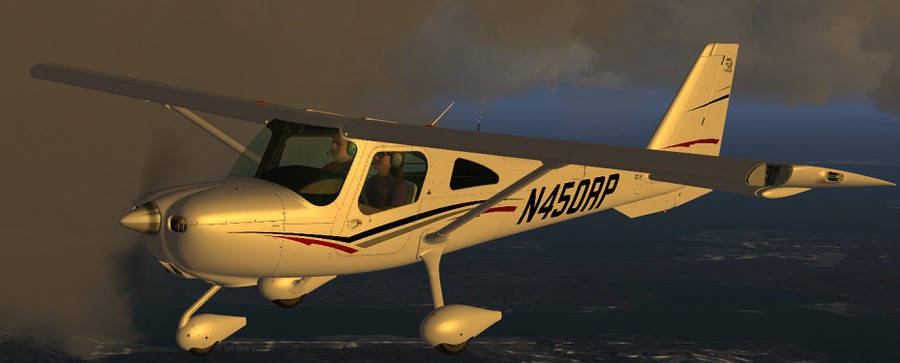 Flight One Software has developed, in partnership with Cessna Aircraft Company, the Cessna 162 Skycatcher. This aircraft was Cessna's entry into the general aviation light sport trainer aircraft category. This next generation aircraft gives you a perfect balance of efficient innovations, state-of-the-art technology with the G300 equiped cockpit, along with classic good looks. Flight One Software is proud to bring this authentic rendition of the Cessna 162 Skycatcher to simulation enthusiasts.
There are over one-hundred 162 SkyCatchers flying today. Even though Cessna no longer produces the SkyCatcher, this is a quite unique aircraft to add to your simulation library. Flight One Software is glad to now make this aircraft free to the aviation community.
The SkyCatcher is now a free product at Flight1.com.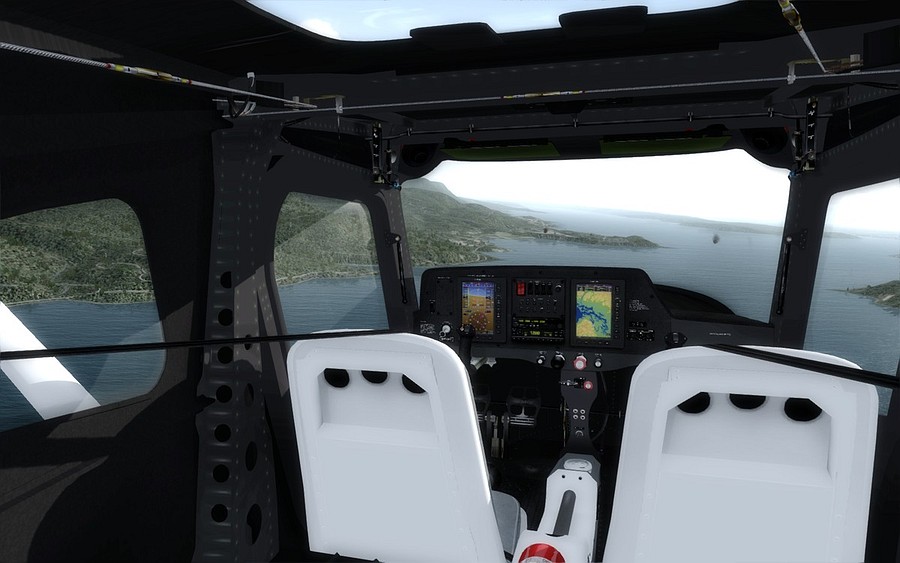 Important: This product is no longer supported by Flight1. Please do not submit support tickets relating to this product. Please access the forum over at the Skycatcher Forum. Although not officially monitored by our staff, other users may have the answer to questions you may have.
*Note* This is still licensed software, not freeware. Distribution or sharing of the software or any elements of the software are not allowed unless permission granted by Flight1.
The product works in FSX, FSX Steam, and Prepar3D v3. To install the SkyCatcher for free, follow the instructions below on the full retail edition of the product. You will be using a Flight1 Product Key to install the product. Note: You cannot use the Flight1 account method to install this product. If your account information is saved, switch to the key file method to install.
1. Download the free Skycatcher product key here. Unzip the key file to a convienent to access location, like your Desktop. Do not open the key file in a text reader. It will be read by the EXE below in step 4.
2. Download the retail edition of the Cessna SkyCatcher from our Cessna 162 SkyCatcher Product Page.
3. Run F1Skycatcher.exe. When you get to the main screen, select the "Click Here to Reinstall" button.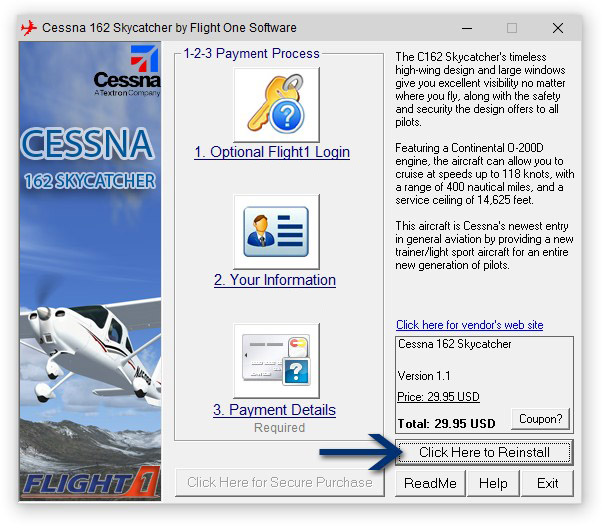 4. When you get to this screen, select the top "Reinstall Using Your Key File option", and browse to the key file you downloaded in step 1. Once you have selected the key, click the "Validate" button.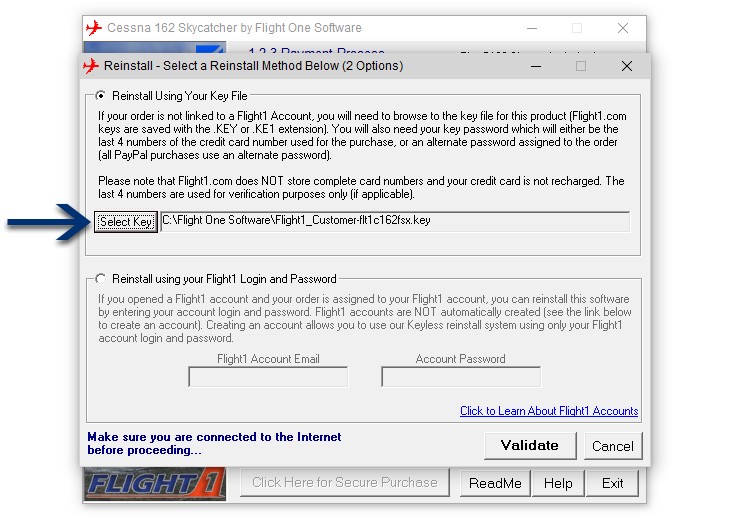 5. Enter 1212 as the password when this screen appears then click "OK". Make sure you are connected to the Internet.
"1212" is the Password

Once the product extracts, you can install the software. Note that since this is the full retail product, if you move the product to another computer you should reinstall from the downloaded e-commerce enabled EXE with the key file. This will download the required license from our server.
We hope you enjoy the Flight1 Cessna 162 Skycatcher!