The Citation Mustang Experience
Now Available for Prepar3D 2.x and 3.x Versions
The new Citation Mustang is a breakthrough combination of power, speed and true jet affordability. Certified to be flown by a single pilot, the Mustang features state of the art engines delivering speeds of up to 340kts as well as the latest in large-format glass-cockpit flight displays, easing pilot workload, all while passengers relax in one of the largest cabins in its class. Now, Flight One Software and Cessna Aircraft Company have joined forces to bring you an authentic simulation of the Citation Mustang exclusively for Microsoft Flight Simulator X, Flight Simulator X Steam Edition, and Prepar3D v2.x and 3.x!
Introducing the Cessna Citation Mustang
The Cessna Citation Mustang is considered an entry level business jet. In the standard configuration, the Cessna Citation Mustang has four passenger seats in the aft cabin and seating for two in the cockpit. Like other small business jets, the Cessna Citation Mustang is certified to fly without a co-pilot.
The Cessna Citation Mustang first flew on April 23rd, 2005 and received full type certification from the FAA on September 8th, 2006. This was a historic moment for Cessna and the Cessna Citation Mustang in general because the Cessna Citation Mustang was the first of its class to receive full type certification. It was also the first to receive certification to fly into known-icing conditions, the first VLJ to be delivered to a customer, and it is from the first company to obtain the FAA Production Certificate for a VLJ.
The Cessna Citation Mustang airframe is constructed primarily of aluminum alloys, with a three spare wing group. One main door is located in the forward left section of the aircraft, with an additional emergency exit located on the center right section of the aircraft.
Unlike many light jets, there is no overhead panel. All the switches and gauges are on the instrument panel and the center console. The thrust levers, pitch trim wheel, flap lever, an alphanumeric keypad for the Flight Management System and the switches for aileron and rudder trim are also located on the center console. The instrument panel is dominated by the huge, centrally mounted multi-function display (MFD) and each pilot has a large Primary Flight Display (PFD).
The Cessna Citation Mustang is powered by Two Pratt & Whitney Canada PW615F turbofan engines, mounted in pods on the aft fuselage. The landing gear is fully retractable and is equipped with anti-skid protection.
Very accurate and highly detailed aircraft exterior
6 custom paint schemes, including a "green primer" certification test flight version
Operable cabin & cargo doors with corresponding CAS messages shown in the cockpit
Lighted cargo storage bays
Visible icing effects on aircraft and windscreen
Extensive set of external camera views
Copilot and Copilot call out options
Call fuel truck
Ground Proximity warning on/off
Open/close doors and cargo bays
Add/remove Wheel chocks
Add/remove safety cones
Roll out the red carpet!
Pitot and engine covers on/off
2D panel set includes six main instrument panel views - three each for pilot and co-pilot
Popup 2D enlarged PFD, MFD, Autopilot, Left and Right Lower Panel, and MFD Controller panel views
Popup instrument panel placards from the 2D panel
Fully functional Virtual Cockpit
Animated shade visors in the 3D cockpit
Fully modeled 3D rear cabin
Multiple 3D camera views, including vantage points from the rear cabin
Multiple animated features, including fold-down tables, cabinets, drawers, seat arm rests, window shades - even the toilet seat cover!
Garmin G1000 Glass Avionics Suite Features
Mustang-specific G1000 functionality
Multi-page user interfaces on both the PFD and MFD
Inset mini-map on the PFD
New! WAAS instrument approaches - allowing ILS-like approach accuracy for non-ILS-equipped airports within the U.S.
Advanced FADEC engine power management system with virtual Takeoff, Climb, and Cruise detents
Autopilot supports ROL, HDG, VOR, LOC, and GPS lateral modes
Autopilot supports ALT HOLD, ALTS, PIT, VS, and FLC vertical modes
Flight planner can be operated independently from the FSX planner - add/delete waypoints, etc. on the fly
Flight planner automatically imports FSX flight plan if one is loaded
CAS (Crew Alert System) indicators
Audio panel music player (supports ".wav" file format)
Includes original song, "Here and Now", written and performed by Dave Blevins
All gauges and switches fully functional (within the limitations of FSX) and clickable
Audible switch and knob sounds
Independent reading and cabin lights
Working Cabin pressurization system
Dim-able panel/panel lighting
The Flight1 Citation Mustang comes complete with a highly detailed User Manual and a Quick Reference Guide. To download and preview this documentation, click the link below:
Flight1 Cessna Mustang Pilots Guide
Citation Mustang Xperience Website
Get the latest information, downloads, support and access to the Mustang Xperience Owners Forum area by going here:
http://mustang.flight1.net
Flight1 Citation Mustang Screenshots / Videos
Flight1 Citation Mustang User Screenshots / Videos
Flight1 Cessna Mustang Promo Video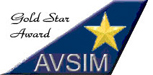 "I found the Flight1 Cessna Mustang to be a highly accurate depiction of its real world counterpart. Taken and viewed in its parts, external visual model, 2D panels, virtual cockpit, virtual cabin, sound set, flight dynamics they are all representative of the state of the art in FSX add-on aircraft. May the good old days never return, this is neat stuff. If you don't already have it, put it on your Christmas list.
" -
AVSIM Online
"This aircraft is remarkable, so much so that if I had the money I truthfully think I would consider purchasing the real Mustang. The performance is just incredible. The feel and information available is second to none and it is an overall well modeled detailed aircraft! The exterior lacks nothing! The 2D panel lacks a few systems but again that's an FSX limitation. This aircraft was a real joy to fly and has probably become one of my favorite add-ons."
-
Flightsim.com
"
So how would I regard the Flight1 Mustang? I think the answer to that is that I haven't flown anything else since its release, partly as a result of writing this review and also because I happen to be enjoying the product very much. Now, with the inclusion of SID's and STAR's and Navigraph updates, I feel confident, that the Flight1 Mustang will quickly become just as successful (if not more so) as the developers other products.
" -
Mutley's Hangar - Full Review
"
Very often, when it comes to a flight sim product, you can tell immediately whether the developer has access to real aircraft and flight data, and the endorsement and collaboration with Cessna on the Flight1 Mustang is testament to the fact that authenticity and realism was the project goal. The Mustang packs a lot of functionality into a very small aircraft.
" -
PC Pilot Platinum Award, Issue 64
"Business jets are among my favorite aircraft to fly in a flight simulation environment. I have always been a bit disappointed in one way or another with these jets. Flight1 has surprised me by excelling in almost every area which has been a pain to me in prior jet add-ons. I would very highly recommend this product to any virtual pilot who desires familiarity with business jets, jet transition and especially G1000 avionics procedures in an FS environment.
" -
HavetoFly.Com
"
You really do realize that this is one sophisticated aircraft with nearly everything electronically monitored and controlled. The development team of the Flight1 Citation Mustang did an amazing job pulling off a near perfect replication of this aircraft's computerized systems. While I can go on and on about the features of the Flight1 Cessna Citation Mustang, I have to stop at some point. It is a great plane to add to any hangar
." -
FSBreak, June 14th Podcast
The E-Commerce enabled download executable is about
194 and 222 MB
in size. The purchase screen will appear when you run the executable. The servers do support Resume, however we do not recommend certain download managers because they can sometimes corrupt large downloads.
The FSX and Prepar3D versions are separate purchases. Make sure you select the correct version.

Flight Simulator X Version 1.11 - Via direct download (194 MB)
Coupon:
If you already own the FSX version of the Mustang , and want the P3D version,
download this coupon
to purchase for $19.95. Use the "Coupon" button in the EXE below to apply the coupon.

Prepar3D v2.x, 3.x Version 1.11 - Via direct download (222 MB)
Flight1 Cessna Citation Mustang Support
Support for this product can be found at our Flight1 Citation Mustang dedicated forum:
http://mustang.flight1.net/forums/default.asp
System Requirements / FS Version Compatibility

MICROSOFT FLIGHT SIMULATOR X
w/Service Pack 2
(Required)
Compatible with Acceleration Pack and DX10.
MICROSOFT FLIGHT SIMULATOR X STEAM EDITION
LOCKHEED MARTIN PREPAR3D v2.x, v3.x (Requires Seperate Purchase)
Windows: Windows XP, Vista, 7, 8 (Win 10 Not Tested)
Processor: 2.65 Quad Core or Higher
Video Card: 512 MB
Memory: 3 GB
Hard Drive: 650 MB